Create Your Own Mix-And-Match Images and Videos Super Bundle(s) – Via DigiProduct's MixAndMatch Sale
On a Personal Note:
In all honestly I have *NEVER* seen anything like this…
As a customer myself, I am more than a little excited as this gives me the opportunity to fill in the images and videos bundles that I missed – AT 50% Discount!
For the next three days (December 27, 28, 29)
DigiProduct's is bringing back ALL their Images, Videos and Animations (and More) Products.  YOU CAN design your own bundle.  The more you buy the less you pay, but everything is HALF OFF and just about goes back to launch price or less! Trust me, this is the REAL DEAL!
If you do any work with images or videos you already know the high cost if you were to buy piece by piece from the stock sites.  At the least, have a look see! Look is free 😉
Check it out here:
http://rozloves.com/MixAndMatchImages
Here is the a screen capture of what you can expect to choose from.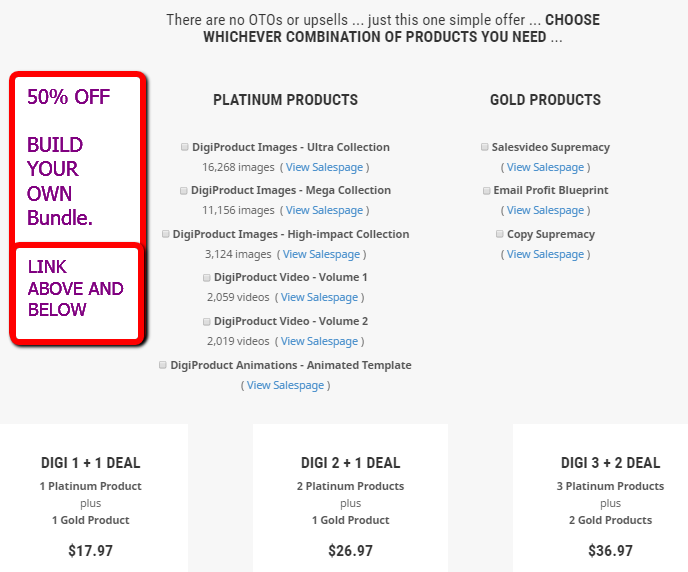 Check it out here:
http://rozloves.com/MixAndMatchImages
I don't know about you, but if you are like me, and use images as often as you breath ;), this is A VERY exciting opportunity!
Season's Greetings & A VERY HAPPY NEW YEAR to YOU & YOURS!
Warmly,
Roz Fruchtman
LET'S CONNECT ON:
Twitter at:
http://www.Twitter.com/RozSpirations (Hourly Words of Inspiration)
Facebook at:
http://www.Facebook.com/RozFruchtman (Profile)
http://www.Facebook.com/RozSpirations (An Inspiration a Day)
Say It With eCards (Judaic Greetings)
http://www.SayItWithEcards.com
PhotoshopHaven (Photoshop Support Group)
http://www.Facebook.com/groups/PhotoshopHaven
______________________________
Affiliate Disclosure: I am grateful to be of service and bring you content free of charge in most cases. In order to do this, please note that when you click links and purchase items, in many (not all) cases I will receive a referral commission. Your support in purchasing through these links enables me to keep saving you time and energy by finding these deals for you, and to continue sharing and being of service to you. ~Thank you ~Roz Fruchtman 🙂