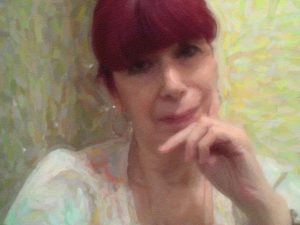 I'm Roz Fruchtman, I wanted to have a place to share the things I love with you. I'm not one of those people who jump on the bandwagon with each new day's daily shiny object.  However, as a digital designer, eCard site owner and enthusiast, coloring page designer/colorist, and my greatest passion being writing thoughtful and inspirational quotes and words of wisdom and sharing them via images… there are some things I get really excited about as our paths cross.
GRABBY HANDS EVERYWHERE
In today's world, it seems as if there are grabby hands everywhere, lunging for our wallets.  I NEVER want anyone to consider me in that light. None of us are overflowing with money, so I am a fan of free and low cost resources, after all… Everyone deserves to get paid for their services and products and we all DO need resources for our own projects.
WHY FREE RESOURCES
We've all learned that free is a good way to get our names out there and most of us have been blessed enough to want to GIVE BACK, NOT EVERYTHING… is done for strategical purposes, at least not for me.  I truly do care and want to GIVE BACK when I can!  After all… we are ALL people first and when we give with no ulterior motive, I believe it is seen and we do reap what we sow! Warmly & Enthusiastically, Roz Fruchtman Let's get to know each other… JOIN US at: Say It With eCards (Judaic Greetings) at:
https://www.SayItWithEcards.com
@RozSpirations Blog at:
https://www.RozSpirations.com
@RozSpirations on Twitter at:
https://www.Twitter.com/RozSpirations
@RozSpirations on Facebook at:
https://www.Facebook.com/RozSpirations
(PAGE) @RozSpirations on Facebook at:
https://www.Facebook.com/groups/RozSpirations
(GROUP) @RozSpirations on Instagram at:
https://www.Instagram.com/RozSpirations
@PhotoshopHaven
https://www.Twitter.com/PhotoshopHaven
(Twitter Profile)
https://www.Facebook.com/groups/PhotoshopHaven
(COMMUNITY)
https://www.Facebook.com/PhotoshopHaven
(PAGE) Thank You for taking the time to visit
RozLoves.com
I promise you… I will only recommend and suggest resources that I know and care about and/or use myself! Questions / Comments / Suggestions / Chit Chat… Please do not hesitate to contact me at:
mailto:Roz @ DesignsByDayBreak.com
With Warm Regards,
Roz Fruchtman aka @RozSpirations and/or @PhotoshopHaven